RESIDENTIAL CANINE SECURITY
Vanquish Security leads the pack when it comes to supplying experienced, reliable dogs and professional handlers for home security applications. Our residential security service is delivered by our own operatives who work only with handpicked, bespoke-trained guard dogs with a proven reputation in the field.

When it comes to protecting a home, property or residential area, we know that finding the right match is hugely important.

Vanquish Security's residential canine security dog handlers are well presented, intelligent individuals who are alert and engaged with both their dogs and their environment – without appearing aggressive or intimidating to the very people that they are tasked to protect.

We don't supply bouncers or minders – only professional, experienced security industry operatives, who know that providing an effective home security services requires brains and not just brawn!
Many of our operatives come from a military background, and all are trained and licenced dog handlers with a professional reputation that is second to none.
We specialise in supplying guard dogs and handlers to protect commercial properties, and serve as an effective deterrent against trespass and theft. Whether you wish to secure a building site, warehouse, factory or empty commercial property, Vanquish Security can help.

We will work with you to establish your concerns, identify any particular weak areas, assess potential threats to your property, and develop a plan to provide the most appropriate canine security service to meet your needs.

Our highly trained dog handlers work with proven, experienced and reliable dogs that they know extremely well, to provide a seamless, effective security service for all manner of commercial applications.

Vanquish Security incorporates regular site searches and patrols for commercial properties that do not follow a repetitive timeframe or set pattern in order to ensure that potential intruders cannot predict when a specific area of your site will be vulnerable.

All of our commercial property dog handlers are alert and analytical, and trained specifically to identify anomalies or changes within their environment that may indicate a potential threat – and to follow both their instincts and their training to deliver a top-quality service to protect your assets.
Vanquish Security provides specially trained search dogs and sniffer dogs for both corporate and private applications.

We can help you to protect your venue or property and the people who work within it by providing entry and exit search services for both personnel and vehicles, and interior and exterior venue searches to identify threats, contraband, and forensic markers.
Our highly trained security operatives have an excellent working knowledge of search, secure and keep secure procedures, and are able to conduct efficient, thorough searches of both property and individuals without appearing threatening or intimidating to your prospects.

Vanquish Security hand-picks just the right operatives for the customer-facing side of your operation, in order to protect your professional reputation with search procedures that are highly effective whilst also delivered in a personable, noncombative manner.

Using search dogs or sniffer dogs can of course also help to serve as a deterrent too, ensuring that your property or venue is not an easy target for industrial espionage, theft or other crime.

Whether you need to protect your intellectual property, physical goods, or your venue as a whole, Vanquish Security can supply the right dogs and handlers to provide the peace of mind you need.
WHY CHOOSE VANQUISH?
LICENSED & REGULATED BY THE SIA
100% CUSTOMER SATISFACTION RATE
NATIONWIDE & INTERNATIONAL SERVICE
FULLY INSURED AND ICO REGISTERED
95% OF OUR STAFF ARE EX-BRITISH MILITARY
USED BY BOTH PRIVATE AND CORPORATE CLIENTS
ALL STAFF ARE TRAINED BY OUR OWN TRAINING ACADEMY
WINNERS AT THE 2015 BEST BUSINESS AWARDS
Vanquish Training Academy was originally created to train our security staff in covert surveillance operations. Today it serves for one purpose, to provide Vanquish Security & Investigation Consultants with the highest possible calibre of operatives in the industry.
We have achieved this by creating the World's First "Application Only" Close Protection Course ©. Rather than just allow anyone to attend one of our very own Bodyguard courses, they are required to go through an application process which enables us to select the best possible candidates.
On average, we hae approximately 30-40 people apply from all over the World for each course and we select only 4-6 each time.
VIPs & Celebrities
As official suppliers to The Universal Music Group (Universal Records) and the BBC, Vanquish are well established in this market place.
High Net Worth Individuals
We provide both long term and short term personal security solutions to high net worth individuals all over the UK and the United Sates.
Threat Receivers
Vanquish was originally set up as Vanquish Security & Investigation Consultants to promote our unique selling point which is to investigate any threats that our clients receive. We are the owners of ThePrivateInvestigators.com
Which is considered one of the UK's largest Investigation companies.
OUR CLIENT TYPES
OUR STAFF ARE WHAT MAKE US DIFFERENT
Our "Application Only" Close Protection Training Course © has enabled us to select only the best possible operatives to train and consequently represent our valued clients.
If you're looking for the big "Bouncer" type, then we would encourage you to look elsewhere.
We simply do not operate in this area of the security industry.
THE APPLICATION PROCESS
Finding a training provider for security courses is easy. In fact, the market is swamped with security training providers. Our selection process is made up of a number of factors but mainly by those who express a genuine interest to join Vanquish.
Why? Because it tells us that they understand and respect our core values that we have set that ensures that our clients receive the best possible level of service that they deserve.
Please feel free to watch the video above which is also embedded on the training academy's website
THE OUTCOME
Vanquish Training Academy turns away tens of thousands of pounds every year from those who are rejected entry to one of our courses.
This is because it is not there as a money making machine, but instead is dedicated to training candidates to our high standards leaving us confident that our clients are well looked after and competently protected at all times.
Our Operatives are Trained to Search for Bugs Such as Listening Devices and Vehicle Trackers
OUR CLIENTS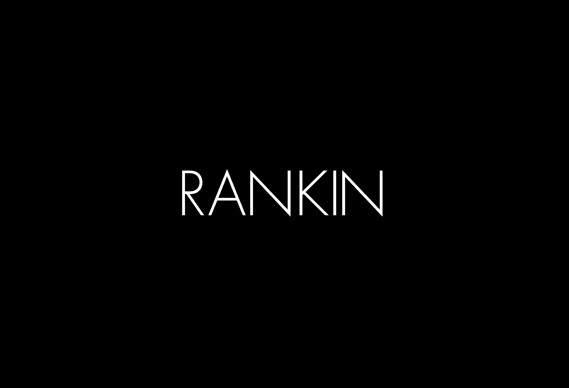 Portas
The famous PR/ events company owned by Mary Portas
Lucy Hall
The event catering company
REQUEST A QUOTATION
Please complete the form below and someone will contact you as soon as possible with an accurate quotation.
CONTACT
London
Vanquish Security & Investigation Consultants Ltd
49 Queen Victoria Street
London
EC4N 4SA
Freephone: 0800 619 8128
Telephone: 0203 086 7941
Manchester
Vanquish Security & Investigation Consultants Ltd
40 Princess Street
Manchester
M1 6DE
Freephone: 0800 619 8128
Telephone: 0161 667 1521
New York, NY
Vanquish Security & Investigation Consultants LLC
31 West 34th Street
New York, NY 10001
USA
Freephone: +1 800 673 5898
Telephone: +1 (646) 560 3242